Samsung SCH-r900 – The world's first LTE Mobile (2010)
Every 10 years or so mobile technology has made a generation leap…1G…2G…3G. The next step along this global standards path is the Long Term Evolution (LTE) technology. The term LTE was chosen by the standards body as shortly after the 3G standard was introduced, the marketing departments of a number of small companies having proprietary technologies were using the term 4G to try (in vain) to grab the attention of the market. That said we are seeing the term 4G coming back into vogue as an alternative title for the LTE technology. The first LTE mobile introduced into services was the Samsung SCH-r900 on the MetroPCS network it the USA.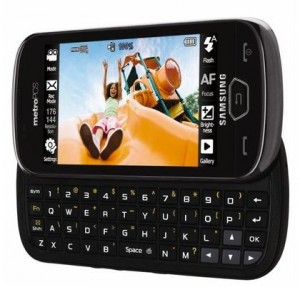 Samsung SCH-r900 – a dual LTE/CDMA mobile leading the way to faster peak mobile data speeds
This has been followed by a number of LTE mobile phones in 2011 including the HTC Vivid, HTC Thunderbold and Samsung Galaxy SII Skyrocket. A modification of the latter, the Samsung Galaxy SII LTE, was the first LTE mobile in Europe on Swedish TeliaSonera network in 2012.
READ MORE OF THE HISTORY OF THE MOBILE PHONE – A TREASURE CHEST OF INFORMATION FOR THE VINTAGE MOBILE COLLECTOR…click on the link…VINTAGE MOBILES